Menu


Johnny Hayes & the Loveseats Just Released Their Debut Self-Titled Album! Download Today!
Support Johnny Hayes & the Loveseats and get their first iTunes single "Slow Dance"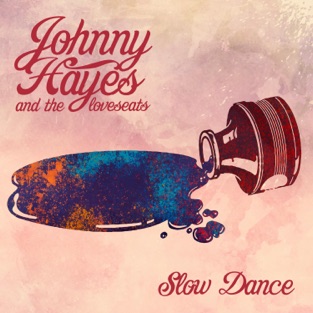 Millions saw Johnny's Voice debut, Try a Little Tenderness
Next up was Hard to Handle
Audiences thought Johnny went out on a high note with Statesboro Blues
But Johnny was brought back and finished on the Live Round with 'Ain't to Proud to Beg'
Booking/Contact Info

For inquiries, or to contact band management please email us by clicking here or emailing johnnyandtheloveseats.booking@gmail.com


Who is Johnny Hayes?

While attending The University of Alabama, Johnny Hayes found his passion for playing music performing in bars and family functions. He graduated in 2009 with a bachelors degree in Communications and quickly realized his path was to be paved with music. So to truly challenge himself, he moved to Nashville, TN in 2011 to learn how to play and write with some of the country's most talented artists and songwriters.

He his feet wet at a plethora of writers rounds, showcases, and local band jams, two years later Hayes started his band Johnny Hayes & the LoveSeats. In 2014, while on tour, the guys stopped in Memphis, TN at the Stax museum where he fell in love with rock n' soul music to ultimately solidify the sound the band would take on.
They quickly gained popularity playing their unique array of covers from James Brown, Otis Redding, The Band, and many others mixed with their blues and soul influenced original songs at private parties, local festivals and bars, and various other venues in Nashville and across the southeast.

After 5 years in the music city, Johnny landed an audition on Season 11 of NBC's The Voice, but received no chair turns, thus having no chance to advance further in the competition; but after years of practice, songwriting, shows all over the country, and several grueling years working in his Dad's lawn maintenance business, resiliency kicked in when Hayes was given one more shot to audition for Season 12.
Johnny's rendition of Otis Redding's classic cover "Try a Little Tenderness" caught the attention of Gwen Stefani and Adam Levine getting two chair turns and a spot on Team Adam where he advanced to the top 24; gaining him much well deserved exposure to millions of viewers and gaining new fans all over the world.

Since then, he and the band have been touring in support of their debut self titled full length release, Johnny Hayes & the LoveSeats, presenting their unique brand of rock n' soul music smothered in southern-charm, and keeping their audiences craving more with originals such as "Sweet Salvation" and the crowd favorite "Straight from the bottle". The album can be found on Spotify, iTunes, and all digital platforms and was recently placed on the Whiskey Jam Revolver Spotify playlist with some of Nashville's best writers and performers. Johnny was also featured in Mobile Bay Magazine as an "Artist you should know" (September 2017 issue)